Hard to believe it's been about 20 years since the first DVD showed up at our door, isn't it? (We quickly learned it didn't fit very well into our VHS player and that there wasn't much point in rewinding one anyway.) 2018 may not have brought us the flying cars and sassy robot housemaids we expected, but it was another terrific year for classic (and not-so-classic) releases in standard Def Hi Def, 4K, 2K, and all sorts of other technical wizardry we needn't go into here.
As we roll forward, most of the most savory releases are new restorations of vintage films, some of which weren't on DVD before but many of which are upgrades on Blu-ray. The major studios as a rule aren't as interested in releasing gems from the vaults, so smaller companies have stepped in to license material for release, plus we've seen some thrilling restorations of lost-and-nearly-forgotten films, plus of course the Warner Archive is our go-to company for vibrant releases from its holdings, which include not only Warners but also MGM, RKO, and Monogram(!). So kudos to Olive Films, Cohen Media Group, VCI, Criterion, Kino Lorber, The Film Detective, Thunderbean Animation, and other companies who kept us supplied with terrific new releases every single month of the year.
Traditionally, our annual awards fall into the following categories
Great films in worthy new packages

Cult favorites worthy of attention

Well-done collections that showcase artists, series, or studios

Whatever else we saw that we enjoyed
With that verbose introduction, here are our favorite releases of 2018...
Perhaps the biggest, most fun, most surprising releases of the year were the (FINALLY) releases of many of the long-hard-to-see Hal Roach comedies of the 1930s. We all love Laurel & Hardy and the Our Gang films, but this year brought us worthy collections of other brilliant comics and comedies, including Charley Chase at Hal Roach: The Talkies Volume One 1930-32 (The Sprocket Vault DVD, 18 short subjects); Thelma Todd & Zasu Pitts: The Hall Roach Collection 1931-33 (The Sprocket Vault DVD, 17 shorts); and The Complete Hal Roach Thelma Todd Patsy Kelly Comedy Collection (ClassicFlix DVD, 24 shorts).
To go along with features and shorts, naturally you need vintage cartoons, and our favorites this year included the first-ever release of classic Disney shorts of the '30s and '40s in HD, Celebrating Mickey, with a dozen classics (including Steamboat Willie and Thru the Mirror); Popeye the Sailor: The 1940s, Vol. 1 (Warner Archive BD & DVD), with more than half a dozen Popeye Technicolor shorts from the early days of Famous Studios; and Fleischer Rarities: Treasures from the Fleischer Studios (Thunderbean Animation, BD), featuring Koko the Inkwell Clown, Betty Boop, Popeye, and many other favorites, plus some wonderful obscurities.
Our Top Ten feature releases of the year, in alphabetical order, and as usual, we couldn't hold it to ten…
The Adventures of Hajii Baba (Twilight Time, BD) is a 1954 adventure film with John Derek and Elaine Stewart sweeping across the desert in search of love (but mainly trying to avoid the various sand pirates after them). A delightful, surprising Technicolor delight from Allied Artists.
Curse of the Cat People (Shout! Factory BD) Surprisingly, Warners licensed this out for the BD edition (and in fact, come to think of it, also licensed out the original Cat People, to Criterion). Forget cats and curses, it's actually a ghost story – and a great one. Simone Simon and Kent Smith return from the first one, but for all intent and purpose, it's hardly related.
Dietrich and Von Sternberg in Hollywood (Criterion BD & DVD) The classiest boxed set of the year features a sextet of films from one of the great star/director combos of the Pre Code era, including Morocco, Dishonored, Shanghai Express, Blonde Venus, The Scarlet Empress, The Devil Is a Woman.
Down Three Dark Streets (ClassicFlix BD & DVD) Each year brings us new rediscoveries of vintage crime and noir dramas, and this year our favorite such find was this 1954 drama about a tough cop (Broderick Crawford) who takes over a murdered colleague's unsolved crimes file, trying to figure out which of the three cases resulted in the guy's death. Ruth Roman co-stars.
Horror of Party Beach (Severin BD) Every year this list has to feature at least one "What the hell?!?!" offering, and this year's is the phenomenal Special Edition of the legendary 1964 extreme-low-budget shocker with swingin' bikini-clad Connecticut girls battling sea monsters who appear to be chewing on sausages. Do the Zombie Stomp, kids!
Jack the Giant Killer (Kino Lorber) Talk about your oddities… the director and stars of the hit 7th Voyage of Sinbad were reunited (sans Ray Harryhausen) for this 1962 fantasy, which – after it flopped – was sold to television with dubbed songs as a musical! Both versions are included here.
King of Jazz (Criterion BD & DVD) A gorgeous restoration of the vaunted 1930 Universal Pictures musical with Paul Whiteman and his orchestra and featuring Bing Crosby. The two-color Technicolor process has been beautifully restored, and this is one of the very best presentations of an early Technicolor film you can find. The set is packed with extras, too. A gem.
The Outer Limits: Season 1 (Kino Lorber BD) This short-lived TV sci-fi classic from the early '60s (it ran a season and a half) is filled with monsters, bleak stories, and wonder and it all looks like new thanks to the restoration and extras presented here (Season 2 has just hit the stores, too). Nobody who saw this can ever forget it ("We control your television set.") The best classic TV release of the year by far.
The Thing from Another World (Warner Archive) We have a feature article coming up on this long road back to restoration for this maligned 1951 Howard Hawks film that, even in a truncated and visually unappealing version, has been a favorite for generations of movie fans. And now it is finally offered in a version worthy of it! The best monster movie release of the year.
This is Cinerama Deluxe Edition (Flicker Alley) Flicker Alley has been presenting a wonderful series of vintage Cinerama documentaries in a Smilebox™ format that approximates how they were actually shown on the big, big, big Cinerama screen, and every single one of their releases has been a couple of hours of amazing fun unlike anything else in home theatre.
Village of the Damned (Warner Archive) In a year of rather disappointing releases for vintage horror and sci-fi (although several choice titles have already been announced for 2019), this 1960 adaptation of the classic novel The Midwich Cuckoos by John Wyndham was most welcome. George Sanders vs. glowing-eyed children from the stars.
OUR FAVORITE RELEASE OF THE YEAR
Invasion of the Body Snatchers (Olive Signature, BD)
When I reviewed the original Olive Films release years ago, I whined that it was a shame it didn't get a major "ultimate edition" with commentary and documentaries, a la Olive's The Quiet Man or Johnny Guitar. Apparently, they listened to me, because here it is: the edition I would've put together, with not only a phenomenal presentation of the film but two wonderful commentaries, one highly informative one by Richard Harland Smith, who will tell you about the screen credits of every actor who walks across the screen plus give you essential background into the film and its production, and another recorded for a never-produced 2006 special edition with - get this - stars Kevin McCarthy and Dana Wynter, who have of course both since passed, and director Joe Dante. What a treasure!
A terrific presentation of one of the screen's great thrillers and the 2018 feature release I'll enjoy the most as the years go by.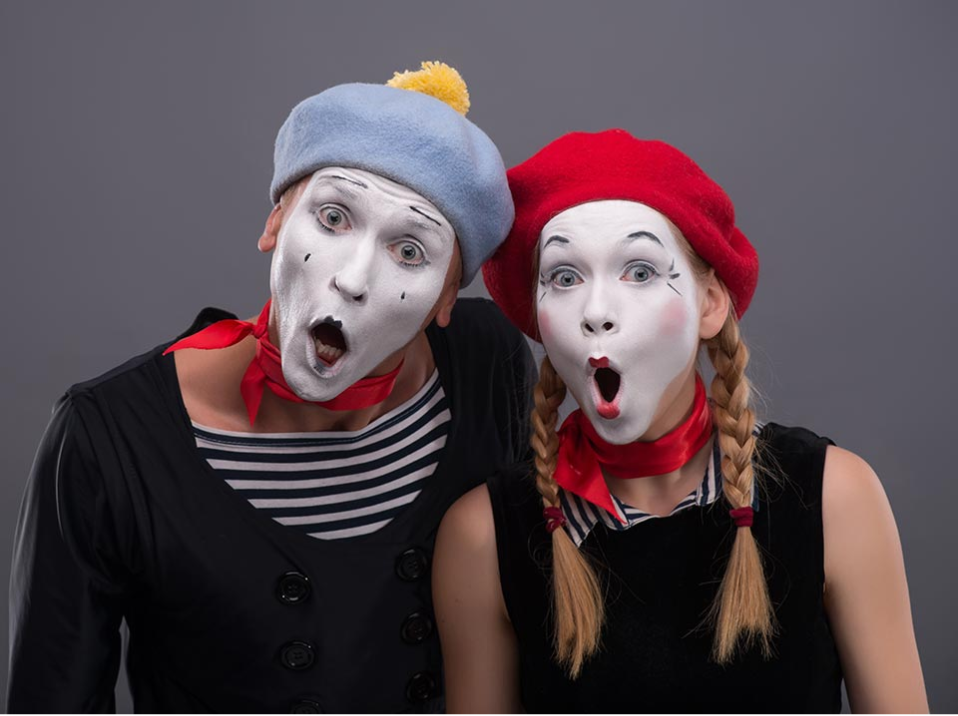 Favorite ITB Discs of the Year 201

8