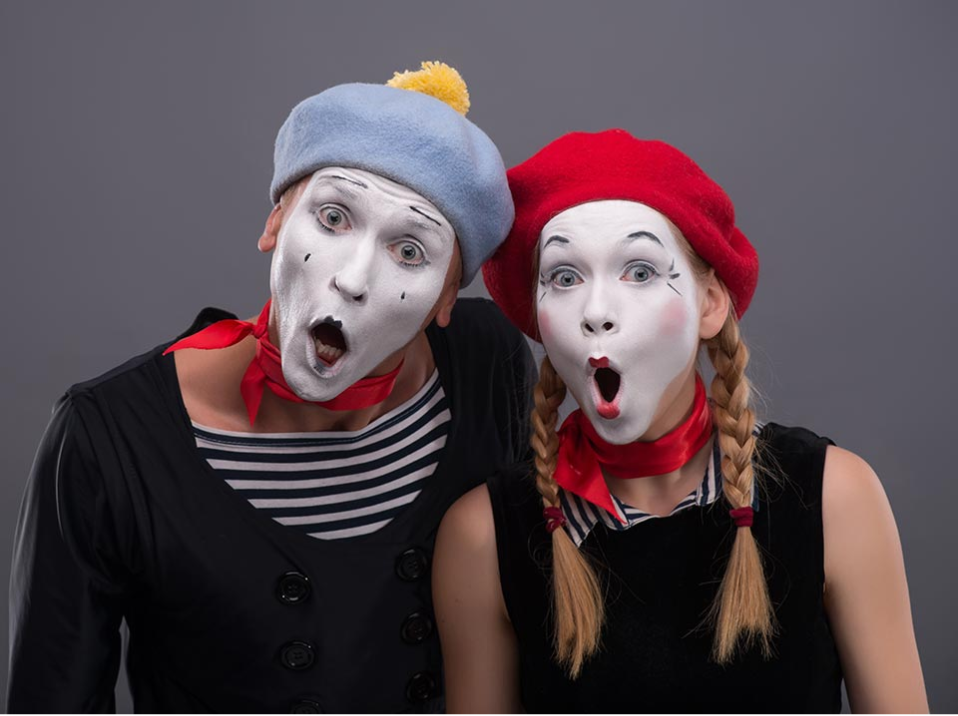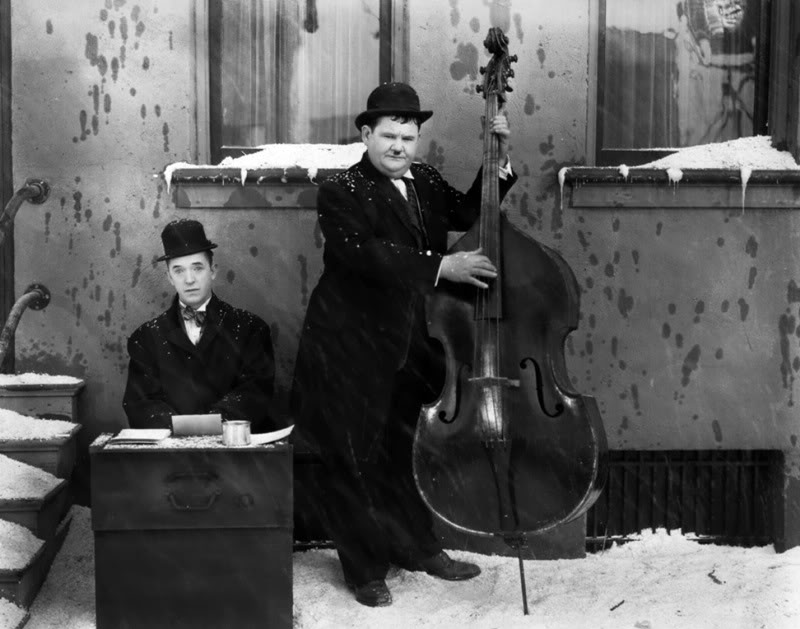 Devil Fish (Code Red BD $34.95) A mad scientist cooks up a sea monster and then lets it escape, the dummy. Italian-made horror directed by Lamberto Bava, 1984.
Dietrich & von Sternberg in Hollywood (Criterion BD or DVD, $125.95) Well, isn't this nice: a restored, resurrected set of the six films made by one of the more esteemed director-star combinations of the early 1930s. Marlene Dietrich directed by von Sternberg in Morocco (1930), Dishonored (1931), Shanghai Express (1932), Blonde Venus (1932), The Scarlet Empress (1934) and The Devil is a Woman (1935), plus a ton o' bonus material. Our Official ITB BEST Release of the Month.
The Jericho Mile (Kino BD $29.95, DVD $19.95) Peter Strauss is a convict – AND an Olympic athlete. What, now? Michael Mann directed, 1979, for television.
The Last House on the Left (Arrow Video BD $49.95) Wes Craven's 1972 cult horror favorite (a loose remake of The Virgin Spring, believe it or not) in a three-disc set with three different, you should pardon the expression, "cuts" of the film.
Personal Problems (Kino Lorber BD $29.95, DVD $19.95) Bill Gunn's 1980 drama about the lives of an African-American family and their friends is presented for the first time in full-length, nearly three hour glory, it says here.
The Sartana Collection (Arrow BD $99.95) Five spaghetti westerns of the late 1960s, including, l'see here, If You Meet Sartana... Pray for Your Death; I Am Sartana, Your Angel of Death; Have a Good Funeral, My Friend... Sartana Will Pay; Light the Fuse... Sartana Is Coming; Sartana's Here... Trade Your Pistol for a Coffin. Can they possibly be as good as they sound?
The Adventures of Tom Sawyer (Kino BD $29.95, DVD $19.95) Norman Taurog directs this 1938 with Tommy Kelly and Walter Brennan (Muff Potter), Ann Gillis (Becky Thatcher), Jackie Moran (Huckleberry Finn), and Victor Jory (Injun Joe). Includes the original 91 min. cut and the 77 min. reissue version, for some reason. Technicolor, and produced by David O. Selznick.
A Bill of Divorcement (Kino BD $29.95, DVD $19.95) George Cukor's 1932 comedy-drama; John Barrymore has been released from an asylum, only to discover that ex-wife Billie Burke and daughter Katharine Hepburn are making him crazy again.
Billy Budd (Warner Archives BD $21.99) Herman Melville's story of good vs. evil and naivety vs. discipline on the high seas, with Terence Stamp, Peter Ustinov, and Robert Ryan. Directed by Ustinov, 1962.
Born Losers (Shout! Factory BD $22.97) Tom Laughlin directs and stars in the first of too many Billy Jack movies, 1967.
Detective Bureau 2-3: Go to Hell Bastards! (Arrow Video BD $39.95) Hey, watch your language, this is a family website. 1963 Japanese crime film, apparently.
Dragon Inn (Criterion BD $39.95, DVD $29.95) King Hu's 1967 martial arts film set back in the Ming dynasty.
The French Way (Kit Parker BD $29.95, DVD $24.95) Josephine Baker stars in a French romantic-fantasy filmed in 1940, completed in 1945 after the war, and released in 1952 in America in a slightly altered form, the only version that apparently survives.
Godmonster of Indian Flats (AGFA/Something Weird BD $29.95) This 1973 horror film about a mutant killer sheep(!) doesn't seem to have gotten a theatrical release, but Something Weird sure has run with it.
Green Acres: The Final Season (Shout! Factory DVD $29.95) Season six, and we say goodbye to Oliver, Lisa, and their wacky Hooterville neighbors.
Rocco and His Brothers (Milestone Films BD $39.95, DVD $34.95) Luchino Viscont's 1960 drama about a southern Italian family that loses its way when it moves north.
Rowan and Martin's Laugh-In: Complete Season Five (Time/Life DVD $39.95) The penultimate season; former Hogan's Heroes Richard Dawson and Larry Hovis join the cast.
Captain Thunder (Warner Archive DVD $21.99) Romance south of the border between Fay Wray and bandido Victor Varconi (who?) in this early (1930) talkie.
The Case of the Scorpion's Tail (Arrow Video US BD $39.95) 1971 Italian horror-suspense film about an inherited fortune and the people who die from it. Sergio Martino directed.
Flight from Glory (Warner Archive DVD $21.99) Disgraced pilots who've lost their license are enticed to head to Argentina to join a suicide squad in this 1937 aviation drama with Chester Morris, Van Heflin, and Onslow Stevens.
Irma la Douce (Kino BD $29.95) In 1963, Billy Wilder re-teamed Shirley MacLaine and Jack Lemmon (from The Apartment) for a romantic farce about love between a French policeman and a prostitute. (I'll let you guess which plays which.)
The Life and Times of Judge Roy Bean (Warner Archives BD $21.99) John Huston directs Paul Newman, Anthony Perkins, and Victoria Principal in this offbeat 1972 western.
The Steel Fist (Warner Archive DVD $21.99) Roddy McDowall is fleeing his commie pursuers across the Iron Curtain in this 1952 thriller from Monogram. Wow! Great to see more Monograms leap out of the Warner Archives.
Young Dillinger (Warner Archive DVD $21.99) Nick Adams stars in this 1965 biopic with Mary Ann Mobley, Robert Conrad, Victor Buono, and John Ashley, and that's as close to an all-star cast as you can get – plus it's an Allied Artists picture!
This month's website-only releases from Twilight Time (BD, $29.95 each) include The Revolt of Mamie Stover with Jane Russell (1956), Genghis Khan with Omar Sharif (1965), and Cinderella Liberty with James Caan (1973).
Edge of Darkness (Warner Archive DVD $21.99) Errol Flynn is a Norwegian(!) fisherman leading the anti-Nazi resistance in this 1943 adventure from director Lewis Milestone, one of several Flynn movies previously only available in a boxed set from TCM but as of this week available individually from the Warner Archive. Ann Sheridan co-stars.
The Flame and the Arrow (Warner Archive DVD $21.99) Burt Lancaster is a Robin Hood type, battling the evil sheriff and protecting the fair Virginia Mayo. Jacques Tourneur directs, 1950.
I Walk Alone (Kino BD $29.95, DVD $19.95) 1947 Byron Haskin film noir; several years after a bootlegger is sentenced to a lengthy prison term, he's back on the street and looking for his share from his ex-partner. Burt Lancaster, Kirk Douglas, and Lizabeth Scott starr.
Love Me Deadly (Kino BD $29.95) Necrophiliacs open their own funeral parlor and sometimes I wish I were reading my own notes wrong. Get this: Lyle Waggoner stars! 1973 drive-in crud.
A Matter of Life and Death (Criterion BD $39.95, DVD $29.95) Powell & Pressburger's 1946 fantasy about an RAF pilot (David Niven) who's dead, sort of, but still finding time for romance.
Northern Pursuit (Warner Archive DVD $21.99) Errol Flynn is a Canadian(!) Mountie rooting out Nazis north of the border in this 1943 actioner with Julie Bishop.
Someone's Watching Me! (Shout! Factory BD $29.99) John Carpenter made this TV movie in 1978, right before hitting the big time with Halloween. Somebody's haunting the apartment of a TV director (Lauren Hutton).
A Strange Adventure (Kino BD $24.95, DVD $19.95) Republic ace William Witney directs; a trio of on-the-lam criminals holds up with their hostages in a cabin. Joan Evans, Ben Cooper, Marla English, and Nick Adams star.
Tiger by the Tail (Kino BD $29.95, DVD $19.95) Christopher George tries to solve his brother's murder with the help of Tippi Hedren, John Dehner, and Charo. I have a bad feeling about this one, which was released in 1970.
Trapeze (Kino BD $29.95, DVD $19.95) Life amongst the circus swingers; Carol Reed directs this 1956 favorite with Burt Lancaster, Gina Lollobrigida, and Tony Curtis.
Uncertain Glory (Warner Archive DVD $21.99) 1944 wartime thriller with Errol Flynn as a French(!) convict marked for execution until he's captured by the Nazis – and gets a chance to be hero by dying for his country. Sounds like a lose-lose proposition to me. Paul Lukas co-stars.
The Wreck of the Mary Deare (Warner Archive DVD $21.99) Gary Cooper and Charlton Heston star in this 1959 ghost ship mystery-adventure; Alfred Hitchcock was set to direct it for MGM but he made North by Northwest instead and the picture was handed over to Michael Anderson.
Pendulum (Sony BD $24.99) 1969 film with George Peppard, Jean Seberg and Richard Kiley about a cop accused of murdering his wife and her lover and who decides what movies get to be on Blu-ray and which don't?
Piranha 2: The Spawning (Shout! Factory BD $29.95) James Cameron directed (sort of) this sequel to the original Roger Corman production. A joint Italian-American production, Cameron later said he was fired by the Italians after only a few days of shooting (but he may have been ducking the blame).
Taking Care of Business (Kino BD $19.95, DVD $14.95) The screen's all-time great comedy team of, um, James Belushi and Charles Grodin star in a tale of baseball, prison, and stolen identity.
Village of the Damned (Warner Archive BD $21.99) This 1960 sci-fi film (based on The Midwich Cuckoos by John Wyndham) is one of the screen's great chillers; a town full of menacing children with blonde hair and glowing eyes, and that's all we're going to tell you about it. George Sanders and Barbara Shelley star. A must-have.