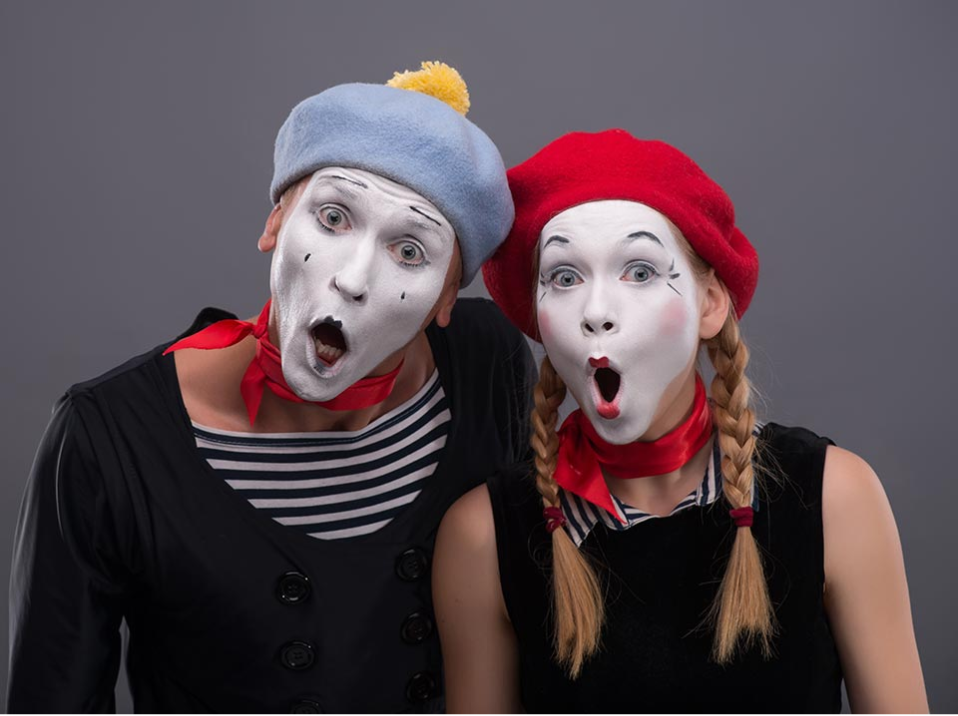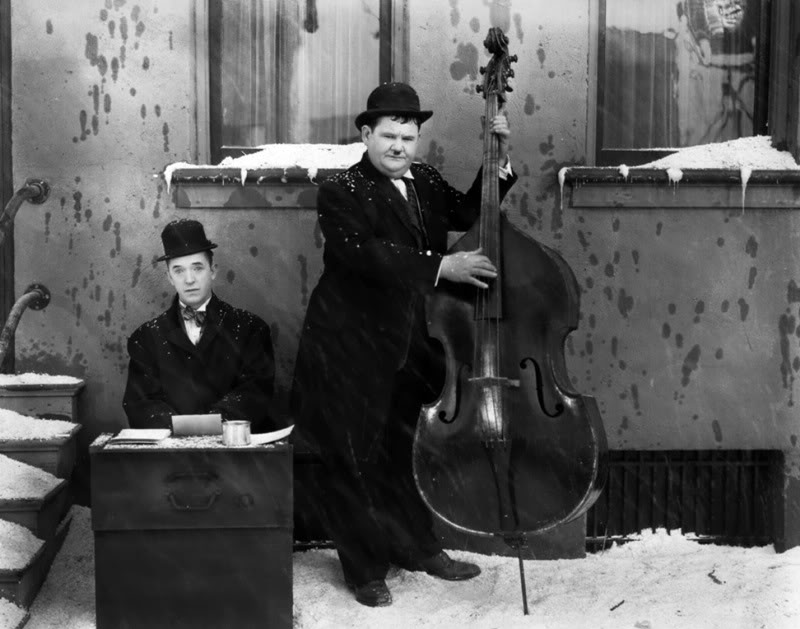 The Paper Chase: The Final Season (Shout! Factory DVD $24.97) John Houseman returns as the crusty professor for the final year of law school.
Along Came Jones (ClassicFlix BD $29.99, DVD $24.99) Gary Cooper is mistaken for a notorious desperado in this 1945 comedy western with Loretta Young.
Attack of the Killer Tomatoes (MVD Rewind BD+DVD $34.95) Don't bother.
Casanova Brown (ClassicFlix BD $29.99, DVD $24.99) "The greatest romantic comedy of all time" if the RKO posters were to be believed. Gary Cooper and Teresa Wright reunite after Pride of the Yankees for this 1944 classic co-written by Thomas Mitchell(!).
Eclipse Series 45: Claude Autant-Lara - Four Romantic Escapes from Occupied France (Criterion DVD $59.95) Includes Le Mariage de Chiffon, Lettres d'Amour, Douce, and Sylvie et le Fantôme, the latter of which features Jacques Tati in his feature debut as the Fantôme.
The Sword and the Claw (American Genre Film Archive BD $29.95) A 1975 Kung Fu movie, apparently, and this is a new 4K transfer from the only 35mm theatrical print in existence, it says here. Includes the bonus picture Brawl Busters, 1981, so that you know you've gotten your money's worth.
The Twilight People (VCI BD $29.95) Yep, one o' them Eddie Romero-John Ashley Filipino horror films of the '70s, that's what it is, alrighty.
The Hanging Tree (Warner Archive BD $21.99) 1959 western with Gary Cooper as a frontier doctor who's pretty good with a gun, too. George C. Scott made his film debut as a fiery preacher.
This month's web-only releases from Twilight Time (BD, $29.95 each) include Paul Mazursky's Bob & Carol & Ted & Alice (1969) and Gene Tierney and Vincent Price in Dragonwyck (1946).
JANUARY 30
Cat O' Nine Tails (Arrow BD+DVD $49.95) Dario Argento's 1971 horror film and either all these things look alike to me or this film has actually been re-released on disc every month for the past 11 years.
Westfront 1918 and Kameradschaft (Criterion BD $39.95, DVD $29.95 each) A pair of G.W. Pabst films from Germany, sold separately. The former, Pabst's first talkie (1930), is set in the trenches of France in the final weeks of the war; the latter (1931) is about a mine disaster and its human toll.
The Pink Panther Cartoon Collection, Vol. 1 (Kino BD $29.95, DVD $19.95) Twenty theatrical cartoons, 1964-66, without the laugh tracks added later for TV. The first film in the series won the Academy Award® for Best Animated Short Subject.
The Projected Man (Shout! Factory BD $29.99) A scientist who apparently hasn't seen The Fly attempts to teleport himself through space, with the predictable horrifying results. A 1966 British sci-fi film that originally played with Island of Terror.
The Breakfast Club (Criterion BD $39.95, DVD $29.95) If you're a certain age, you no doubt love John Hughes' high-school-misfits-in-detention audience pleaser; I'm not that age, and although I've enjoyed some of his other pictures, especially 16 Candles, this one always struck me as a bit too "adults awful, kids good" for my taste. I'm grumpy that way.
For Love of Ivy (Kino Classics BD $29.95, DVD $19.95) Sidney Poitier is coerced into romancing a family's maid, but the more he falls into the role the less she likes it. Based on a story by Mr. Poitier and directed by Daniel Mann, 1968.
JANUARY 9
Emmanuelle and the Deadly Black Cobra (Kino BD $34.95) Jack Palance is a snake fancier who falls for an exotic dancer who likes pythons and I wish I could dress up the plot with some linguistic gyrations but no, it's some sort of a snake thriller from the mid-1970s and we have to work with what they send us.
The Garden of Allah (Kino Classics BD $29.95, DVD $19.95) Sex in the desert in this 1936 Technicolor scorcher with Marlene Dietrich and Charles Boyer.
Inherit the Wind (Kino Classics BD $29.95) Stanley Kramer's 1960 courtroom dramatization of the Scopes monkey trial, putting Darwinism on the stand in the person of Spencer Tracy (pro) and Fredric March (con).
Intermezzo: A Love Story (Kino Classics BD $29.95) In 1939, David O. Selznick brought Ingrid Bergman to Hollywood to star in a remake of her 1936 Swedish triumph, this time opposite Leslie Howard.
Judgment at Nuremberg (Kino Classics BD $29.95) And a year after Inherit the Wind Kramer made another courtroom classic based on a play. This one has Nazi judges on trial after the war; Spencer Tracy and Maximilian Schell star.
Not as a Stranger (Kino Classics BD $29.95) Well, well, it sure is Stanley Kramer month, ain't it? This is a 1955 medical drama with Robert Mitchum, Olivia De Havilland, and Frank Sinatra.
Matinee (Shout! Factory BD $34.93) Postponed from last month. Joe Dante's 1993 tribute to director William Castle, starring John Goodman.
Rowan & Martin's Laugh-in: Complete Season 2 (Time Life DVD $39.95) You bet your sweet bippy. Oh, how we've waited 40 years to say that.
The Witches (Arrow US BD $34.95) Five tales of witchcraft from five directors, including Vittorio De Sica and Luchino Visconti, each with a different cast, including… Clint Eastwood? This was released in 1967, it says here.
Young Mr. Lincoln (Criterion BD $39.95, DVD $29.95) Henry Fonda is the Great Emancipator to-be in John Ford's 1939 classic.
The Young in Heart (Kino Classics BD $29.95) Lewis Milestone directs (1938) this romantic comedy about a family of swindlers loose on the French Riviera. The cast includes Douglas Fairbanks, Jr., Janet Gaynor, Roland Young, and Paulette Goddard.
JANUARY 16
Eye of the Cat (Shout! Factory BD $29.99) Joseph Stefano, who wrote the script for Hitchcock's Psycho, penned this story about an old cat lady whose pets protect her from a couple of would-be assailants. Hmmm. This disc includes two cuts of the 1969 film.
Macon County Line (Shout! Factory BD $22.97) Richard Compton's 1974 film about some punk young people who cross the wrong sheriff was a drive-in favorite for years. Max Baer, Jr. produced, wrote, and stars. Way to invest your Beverly Hillbillies earnings, Max.
Raw Deal (ClassicFlix BD $39.99, DVD $24.99) Dennis O'Keefe, Marsha Hunt, and Claire Trevor star in Anthony Mann's quintessential tough-guy flick (1948), beautifully restored and packed with bonus material. Our Official FNF Best Disc of the Month.
.