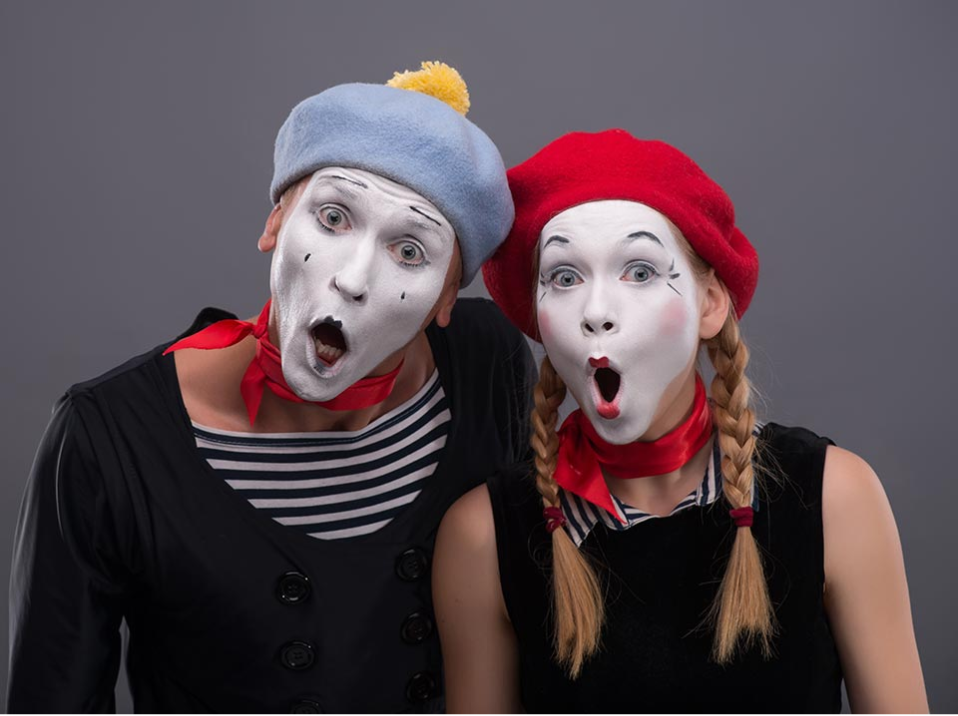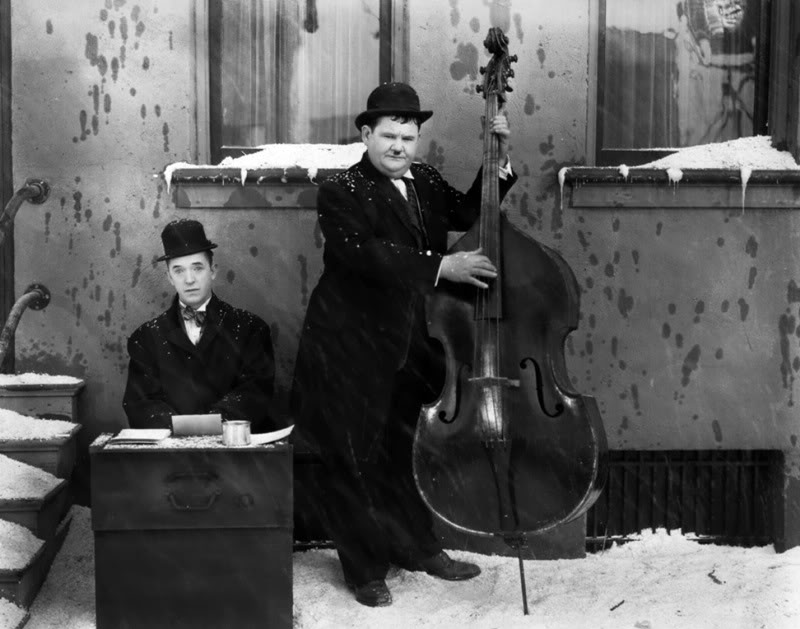 The Appaloosa (Kino BD $29.95) John Saxon has stolen Marlon Brando's prize horse in this 1966 western from the director of The Ipcress File.
The Bounty (Kino BD $29.95) Roger Donaldson's 1984 remake gives us Mel Gibson, who frankly is no Clark Gable or Marlon Brando, as Mr. Christian and Anthony Hopkins as Cap'n Bligh.
El Paso (Kino BD $29.95, DVD $19.95) John Payne heads west to Texas and has simply an awful time of it in this 1949 western from director Lewis R. Foster. Sterling Hayden and Mary Beth Hughes co-star.
Tell Them Willie Boy Is Here (Kino BD $29.95) In the early 20th century, Deputy Robert Redford pursues fleeing Indian Robert Blake and his girlfriend Katharine Ross, whose father Blake has killed. Abraham Polonsky directs, 1969.
The House That Would Not Die (Kino BD $29.95, DVD $19.95) Yes, even Barbara Stanwyck was making made-for-TV horror pictures by 1970, and… well… this kind of thing isn't what the HD format was invented for. We'll leave it at that.
Silent Scream (Scorpion BD $29.95) 1979 horror film with (get this) Cameron Mitchell, Barbara Steele and Yvonne De Carlo, so it's gotta at least be good for campy laughs.
Street Law (Code Red BD $34.95) 1974 Italian gangster picture. Italians? Gangsters? There's a novelty, folks.
What Ever Happened to Aunt Alice? (Kino BD $29.95, DVD $19.95) Do you even remember when old lady former Big Movie Stars doing post-menopausal horror films was a thing? Well, it was. This one stars Ruth Gordon and Geraldine Page and it's from 1969.
Willie Dynamite (Arrow Video BD $39.95) Roscoe Orman is a pimp in New York, trying to win the Pimp of the Year honors (yes, really) while avoiding the do-gooder social worker trying to reform him. 1974, Martha Reeves sings the theme, and it's considered one of the better pimp movies of its era.
10 to Midnight (Shout! Factory BD $34.93) Charles Bronson tracks a serial killer in J. Lee Thompson's 1983 thriller.
The Giant Behemoth (Warner Archive BD $21.99) Eugène Lourié, director of The Beast from 20,000 Fathoms, heads to England to make a 1959 US-UK dinosaur-on-the-rampage picture (he'd stick around London long enough to make Gorgo). A Balcony favorite; we remember seeing this on Ghoulardi's show, with the insane host inserting himself into the fleeing crowds.
Heart of the North (Warner Archive DVD $19.99) 1938 Technicolor® film from Warner Bros. set in the Great North Woods; Dick Foran, Gloria Dickson and Allen Jenkins star.
Mikey and Nicky (Criterion BD $39.95, DVD $29.95) Elaine May directed this 1976 drama with John Cassavetes and Peter Falk on the lam from gangsters, which was such a notorious flop she didn't direct again for ten years, when she made, uh, Ishtar.
Professional Sweetheart (Warner Archive DVD $19.99) The virginal lady in the radio ads for cleansing products turns out to be a party girl in Ginger Rogers' 1933 RKO debut; Norman Foster and ZaSu Pitts co-star.
Soldiers Three (Warner Archive DVD $19.99) Stewart Granger, Walter Pidgeon, and David Niven star in this 1951 adaptation of the Kipling stories.
Unashamed (Warner Archive DVD $19.99) 1932 Pre-Code drama with Robert Young on trial for murdering the guy who "compromised" his sister (Helen Twelvetrees).
Without Orders (Warner Archive DVD $19.99) Another B movie gem from director Lew Landers, this time a tale of airline pilots, their loves, adventures, and heartbreaks. Robert Armstrong and Sally Eilers star.
This month's web-only Twilight Times releases (BD $29.95 each) include Beat the Devil (1953, with Humphrey Bogart, the extended alternate version); The Return of Frank James (1940, with Henry Fonda and Gene Tierney); Untamed (1955, with Tyrone Power and Susan Hayward) and Yanks (1979, with Richard Gere and Venessa Redgrave).
Assignment in Brittany (Warner Archive DVD $19.99) MGM's big 1943 wartime thriller set in occupied France; French actor Jean-Pierre Aumont and Swedish actress Signe Hasso star.
Men Must Fight (Warner Archive DVD $19.99) Interesting 1933 MGM picture set in the near future when a "fictitious" second World War is about to break out, and how a young pacifist deals with it. Stars Lewis Stone, Diana Wynyard, and Robert Young.
Notorious (Criterion BD $39.95, DVD $29.95) In our not-so-humble In The Balcony opinion, the best of all Hitchcock's masterpieces, a dizzying romantic thriller with Cary Grant, Ingrid Bergman, Claude Rains, and a wine bottle full of WW2 secrets. Never grows old. Our selection as Official ITB Best Release of the Month.
Pacific Liner (Warner Archive DVD $19.99) Say, this looks swell: tough Cap'n Victor McLaglen's shipped is infected with cholera and intrigue in this 1939 RKO film by director Lew Landers. Chester Morris and Wendie Barrie co-star.
The Prize (Warner Archive BD $21.99) Mark Robson's 1963 American spy thriller was written by Ernest Lehman from a novel by Irving Wallace, so it SOUNDS good. Paul Newman, Elke Sommer, and Edward G. Robinson star.
The Forbidden Photos of a Lady above Suspicion (Arrow Video BD $39.95) Well, the title pretty much says it all with this 1970 Italian psychological thriller directed by Luciano Ercoli.
Four Times that Night (Kino BD $29.95, DVD $19.95) Mario Bava's 1971 Italian film isn't a horror gorefest! No, it's a SEX COMEDY! Woo-hoo!
The Glass Key (Shout! Factory BD $27.99) Second adaptation of the Dashiell Hammett classic novel about crime, murder, and politics. Alan Ladd, Veronica Lake, and William Bendix star; directed by Stuart Heisler, 1942.
Jack the Ripper (Severin BD $24.95, DVD $19.95) Fondly remembered 1959 version of the immortal stalker of the whores of London, with a bloody color insert at the climax. Released as a Limited Special Edition a couple of years ago and now here it is for the unwashed masses.
Knives of the Avenger (Kino BD $29.95, DVD $19.95) Cameron Mitchell stars in Mario Bava's 1966 film described as "A remake of Shane, but with Vikings!"
Obsession (Shout! Factory BD $34.93) Brian De Palma's 1976 ode to Vertigo – including a score by Bernard Herrmann – reportedly pleased Mr. Hitchcock not a whit. Cliff Robertson and Geneviève Bujold star.
The Plague Dogs (Shout! Factory BD $27.99) Rowf and Snitter, on the run across England from the government laboratory from which they've escaped. Woof, woof! Martin Rosen directs, 1982.
The Plague of the Zombies (Shout! Factory BD $29.99) One of the best and scariest of the Hammer Films shockers; a mine full o' the living dead, 1966. John Gilling directs, and it originally played here in the U.S. with Dracula, Prince of Darkness.
Saturday the 14th (Shout! Factory BD $27.99) Real-life married couple Richard Benjamin and Paula Prentiss move into a haunted mansion full of monsters in this popular 1981 spoof.
The Chronicle of Anna Magdalena Bach (Grasshopper BD $34.95, DVD $29.95) 1968 musical history of Mr. Bach as told by Mrs. Bach; period music in period costumes at period locations, period.
Enigma (S'More Entertainment BD $24.95, DVD $14.95) Martin Sheen is a CIA operative sent to the USSR, 1982, to break up an assassination plot. Jeannot Szwarc directs.
In the Heat of the Night (Criterion BD $39.95, DVD $29.95) A Black Philadelphia cop and a racist southern sheriff join forces to catch a killer in Norman Jewison's 1967 Best Picture winner. Sidney Poitier and Rod Steiger (who also won an Oscar® for this) co-star, but I'm sure you knew that already.
Tarzan Goes to India (Warner Archive BD $21.99) Jock Mahoney is the Lord of the Apes, called to India to save some elephants from certain doom in this 1962 John Guillermin adventure that co-stars Leo Gordon.
Tarzan's Three Challenges (Warner Archive BD $21.99) And Mr. Mahoney was back a year later, this time heading to Thailand to protect a young prince whose throne is in danger.
They Met in Argentina (Warner Archive DVD $19.99) Maureen O'Hara and James "Shamrock" Ellison fall in love down Argentina way.
You for Me (Warner Archive DVD $19.99) Should pretty nurse Jane Greer marry for love (Gig Young) or money (Peter Lawford)? What do YOU think, America? 1952 hijinks from director Don Weis.
Woman Wanted (Warner Archive DVD $19.99) When attorney Joel McCrea can't spring wrongly-convicted Maureen O'Sullivan the legal way, he helps her escape. Directed by George B. Seitz, 1935.